Come to Chevrolet of Mandan for Transmission Services in Mandan, ND
The transmission in your Chevy model is essential for smooth, safe, and enjoyable driving. The transmission makes sure that the wheels spin at the correct speeds when you're turning, which enables your vehicle to get you where you need to go. Whether your Chevy has an automatic transmission or a manual transmission, the transmission will need service at regular intervals. When your Chevrolet Silverado, Chevrolet Trailblazer, or Chevrolet Tahoe is due for transmission service, make an appointment at Chevrolet of Mandan near Lyons, North Dakota! We expertly combine exceptional service with competitive prices, not to mention our regular service coupons. You can find out more on this page before coming to Chevrolet of Mandan, not far from Harmon, North Dakota.
Transmission Inspection - If your vehicle's transmission is showing signs of trouble, from difficulty shifting to odd noises to a slipping transmission, our certified technicians can inspect the transmission to find the root of the problem.
Transmission Fluid Exchange - All transmission fluid acts as a lubricant, and automatic transmission fluid also serves as a coolant; when this fluid gets old, it's important to have it changed in order to keep your transmission functioning.
Transmission Replacement - While transmissions can sometimes be repaired, it often ends up being less expensive to simply replace a damaged or worn transmission entirely; our expert technicians can replace your transmission here.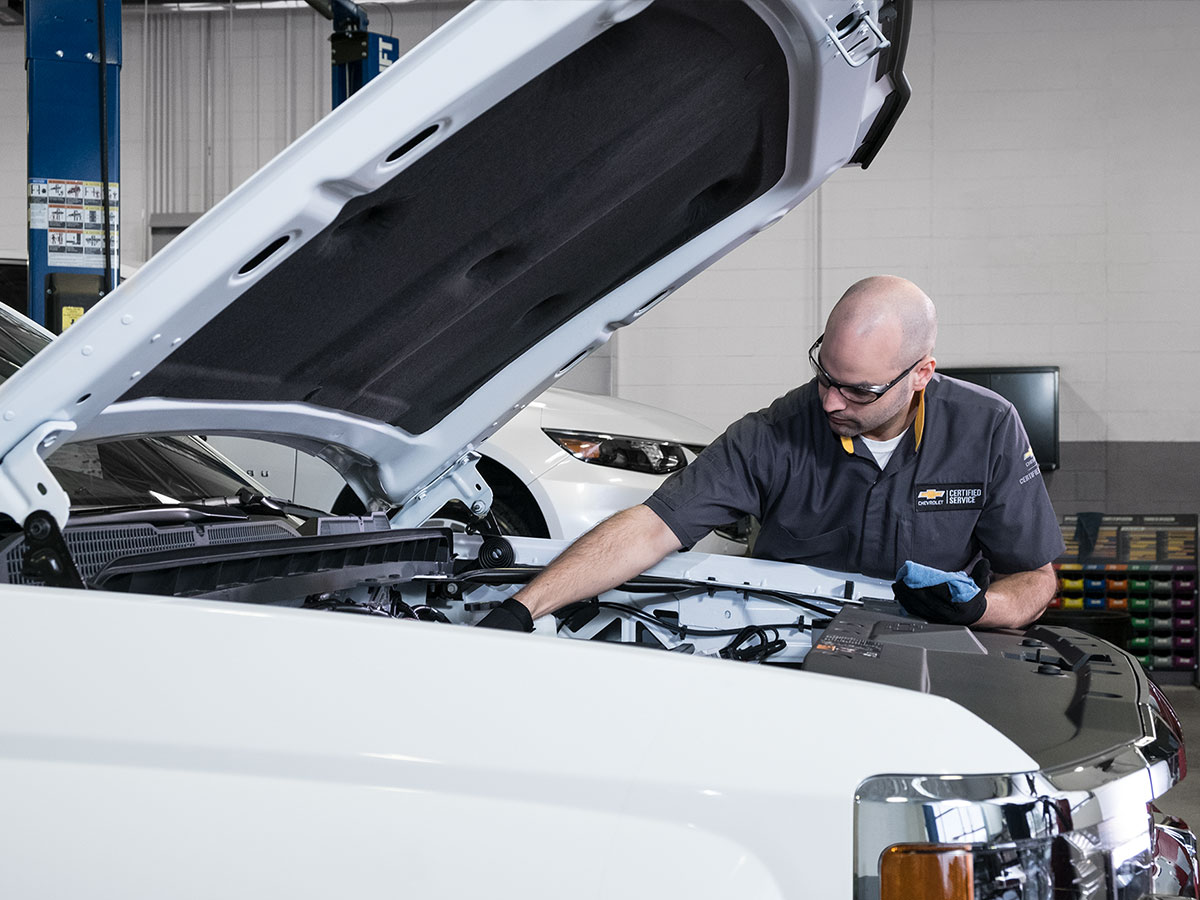 Chevrolet of Mandan: Your Source for Transmission Service Near Bismarck, ND
Not only is the transmission a vital part of your Chevy Colorado or Chevy Equinox, but it's also impressively complex. Because of this, we recommend letting the expert technicians at Chevrolet of Mandan take care of all your vehicle's transmission service needs. These technicians have been trained and certified by General Motors; they have also had lots of experience working on Chevy transmissions just like yours and will treat your transmission with skill and care. When parts or fluids are required, they will use high-quality parts and fluids that have been tested and approved by GM. In addition to being an amazing place to bring your Chevy for transmission service, we are also pleased to offer competitive pricing and service coupons that can assist you in getting transmission service for less. Take a look through these offers before scheduling your appointment!
Schedule Transmission Service at Chevrolet of Mandan in Mandan, ND
Whether your Chevy needs a transmission inspection, a transmission fluid change, or any other transmission service, we invite you to schedule an appointment at Chevrolet of Mandan, serving Bismarck, North Dakota. Our service department is conveniently open five days a week to make it easier for you to schedule an appointment. To increase that ease, we have an online service scheduling tool that's intuitive and easy to use. Make your appointment with this online tool today, or give us a call if you'd rather. We look forward to helping you with transmission services at Chevrolet of Mandan in Mandan, North Dakota.