Chevrolet of Mandan Offers Car Battery Services in Mandan, ND
The electrical system plays a vital role in your Chevy Equinox, Chevy Colorado, or other Chevrolet model. The battery is one of the most important parts of the electrical system. Without a car battery in good condition, your vehicle would not be able to start! The battery stores electricity, which it sends to the starter when you start your Chevy. It also powers the electrical components of your vehicle when your engine is turned off. When the battery in your Chevy Silverado or Chevy Trailblazer needs to be serviced, come to Chevrolet of Mandan near Lyons, North Dakota! We will be happy to help provide exceptional battery services.
Battery Services
Battery Inspection - Our technicians will inspect the battery for physical damage and perform a test to make sure that it can still hold a sufficient charge.
Battery Replacement - When your battery cannot consistently start your vehicle, our technicians can remove it and replace it with a new manufacturer-approved battery.
Learn More
Battery Terminal Cleaning - The battery terminals can sustain a buildup of corrosion that makes the connections looser; we can clean the terminals and tighten the cables.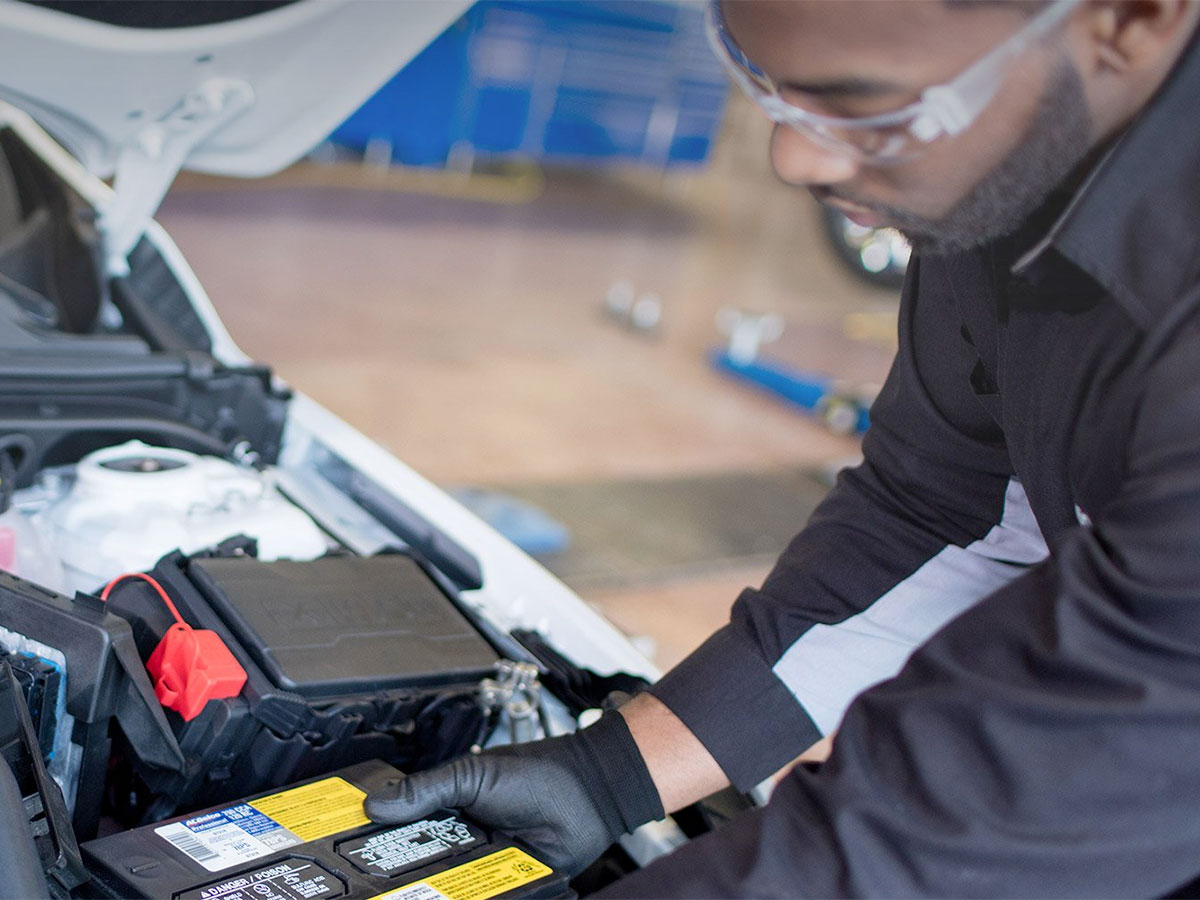 Certified Chevy Battery Service at Chevrolet of Mandan Near Harmon, ND
Whether your Chevy Tahoe's battery is on its last legs and needs to be replaced or your Chevy Traverse is due for a battery test, Chevrolet of Mandan is the best place to go near Arnold, North Dakota. We carry ACDelco batteries, which are approved for use by General Motors, and our technicians will replace your old battery with one of these if you come in for a battery replacement. On the topic of technicians: ours are true experts who know your Chevy inside and out. They will be happy to perform any battery services you need, and they will do so using their impressive skills and training.
Schedule Battery Service at Chevrolet of Mandan Near Bismarck, ND
Whether your Chevy needs a new battery, battery terminal cleaning, or any other battery services, you can come to Chevrolet of Mandan, and we'll take care of it! Our service center is open five days a week. This makes it easy for you to find time in your busy schedule to visit us for service. You can set up a battery service appointment by calling us or by hopping over to our online service scheduler, which lets you choose the day and time you'd like to visit. Take a look through our service coupons to find opportunities to save on battery services; then, head to Chevrolet of Mandan. We look forward to seeing you and your Chevy here.